May 23
game 1 vs Cincy 
Head Rest Give-Away
Night
Los Angeles Dodger  Clayton Kershaw 6-1  (1.67)   
vs 
Cincinnati Red Brandon Finnegan 1-2 (4.44)
 Estimated attendance 30,000 
  + + +
 + +
Stand 740, 
Deadpool Tommy is going off right now:
                                                         Trayce/Clay
"I wonder how the family dinner is at the Thompsons?"
"(Imagine) their dad asking, 'So how was your day Clay?'"
'Well, I just won the NBA Championship, dad.'
'Great job son!'
'And how was your day, Trayce?'
'I got two base hits and a stolen base!"
'Good job son.'
+
 +
1st Inning,
+
 Andy is wrapping Dogs, Tommy is bunning, and I be grilling.  
Call us the Comic Book Dogs. 
The first topic is last years Marvel drama "Death of Wolverine."
"I don't like how Wolverine was killed," Andy claims.
"Do you know how he died?" he asks me.
"No, just tell me."
"They poured adamantium on him!"
(Here Wolverine's life flashes before him before his last breath or "ngh.") 
"No shit!
That is soo lame!"
 + +
+ +
2nd,
"Ever read "Deadpool Kills the Marvel Universe"? Tommy entertains.
 "I didn't."
Tom nods with approval.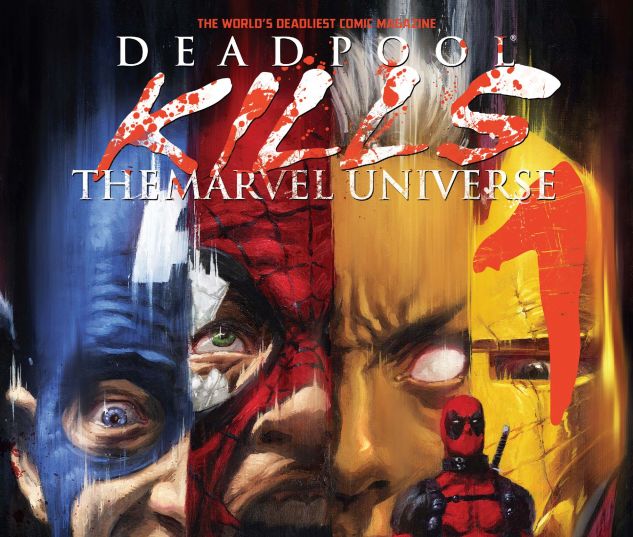 + 
Speaking of Heroes .  .  . 
Military Veteran of the Game is U.S. Sergeant Marine Cory Lemelle 
 Thank you for your service!
+ +
3rd,
"Did you see it yet? Civil War." Tommy asks me.
"No not yet. I'm going this weekend- For sure!"
Both Andy and Tommy have caught the film so they are shooting the shit
about some of the highlights when I hear,
"That's crazy that Black Widow betrayed Iron Man."
"What the (frick) Andy, you just, spoiled that for me!"
"Thanks a fricking lot!"
Tommy can see my disappointment, so he steps away.
Andy can't apologize enough, so he turn up the music.
 + +
4th,
"Forget Captain America and his beef with Iron Man, Tommy claim emphatically.
Black Panther was the one with the beef and he brought it."
Bad ass!
+ +
 5th Inning, 
Tommy claims,"People might not get sick from a bad Dodger Dog but they might get
super powers."
 +
"There's only one D Dog at the window! We need dogs!" the Fry Guy hollers.
"What!?!"
This looks like a job for the Comic Book Dogs! 
 +
6th inning,
"It's 8:29 pm and we got lines!"
"They are still having dinner?" 
Don't fret, "The Comic Book Dogs are on it!"
+ 
Game,
 Dodgers over the Reds 1-0.
+ + + + + + + + + + + + + + + + + + + + + + + + +
 May 24th, game 2
Military Appreciation Night
LA Dodger starter Mike Bolsinger 0-1 (6.23)
vs
Cincy Red starter Daniel Wright 0-0 (0.00)
Estimated attendance 31,5000
+ +
Pre-game Ceremony,
 +
This is a group of people, seated to my right that are here to see a very important
individual . . .
Mr. Jose G. Ramos
MLB honors the veteran who created Welcome Home Vietnam Veterans Day,
tonight's Military Hero of the game, Army vet Jose Ramos.  Jose G. Ramos was a
U.S. Army combat medic from 1965-68, serving in Vietnam in 1968.  
Ramos began his effort for a special day honoring Vietnam Veterans in 2000,
including standing on street corners, asking people to sign petitions and bicycling
from Whittier to Washington, D.C., to raise awareness and urge lawmakers to honor
Vietnam Veterans.
The Stadium announcer calls Mr. Ramos, as are his fellow Vietnam Vets,
"A living memorial." 
+ 
Welcome Home
Vietnam Veteran Foundation 
+
 +
"The ceremonial 1st pitch of the game for all veterans." 
 +
 Next, 
The United States Arms Enlisted Ceremony 
 + +
Also recognized this evening is, 
The Mixed Roots Foundation 
+
+ + 
1st Inning,
Standing in line at the register, Father and Son vets are representing the
101st airborne Screaming Eagles.  
"The history of the 101st Airborne Division was activated began on 16 August 1942
at Camp Claiborne, Louisiana. Its first commander, Major General William C. Lee,
observed that "the 101st"…has no history, but has a Rendezvous with Destiny."
Time and time again, the 101st has kept that rendezvous and in so doing, acquired
a proud history." (www.screamingeagle.org)
"Thank you for serving our country."
+  +
2nd Inning, 
+
 Tonight's Military Hero of the Game is Marine  Miguel Aguilar 
 "Thank you for serving our country."
+ +
 3rd Inning,
 Standing in line with a tray of Dogs, peanuts, and soda pop is 
 gentleman rocking the 173rd Airborne Brigade patch. 
The 173rd Airborne Brigade Combat Team is an airborne infantry brigade
combat team of of the Untied States Army. Activated in 1915, as the
173rd Infantry Brigade, the unit saw service in World War I, but is best known
for its actions during the Vietnam War.  There is great information on the legacy 
of these brave soldiers.
"Thank you for serving our country."
+ +
4th Inning,
I'm thinking about my first encounter with the Vietnam war as a boy.  
Oddly, it was at a liquor store magazine rack.
Vietnam vets and writers Doug Murry and Larry Hama with artist Michael Golden
authored the 1985 comic The Nam, published by Marvel Comics.  These were
authentic Vietnam stories from a veterans first person perspective of both sides,
explored on a grand scale.  I definitely recommend this anthology.
Just saying.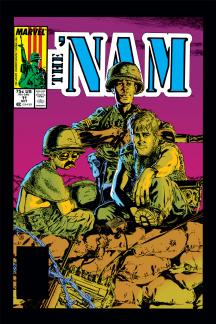 "Thank you for serving our country."
+
6th Inning,
+ + +
 Dodgers win, 8-2.
+ + + + + + + + + + + + + + + + + + + + + + + + + + + + + + + + + + + + + + 


May 25th, Game 3
Adrian Gonzalez Bobblehead day
+
+ + + 
Dodger Scott Kazmir 3-3 (5.23)
vs
Red Dan Straily 2-1 (2.85)
Estimated attendance 44,500
+ + +
Since 1958, Roger and Leo 

+ + +
Just before game time, Los Mariachi Reyes play on  .  .  .  
+
 +  +  +
Nuff' said.
 + + +  
Dodgers sweep the lowly Reds, 3 -1 victory.
Time to go home  .  .  .