.  .  .  The St. Louis Dog and LA's Future @ Dodger Stadium 
Game 1 vs St. Louis Cardinals
May 13
+  +
Dodger Rookie Rod Stripling 0-2 (3.82)
vs
Cardinal Michael Wacha 2-3 (3.12)
 +  +  
Featured at the Extreme Dog Stand,
 The St. Louis Dog
The BBQ sauce is sweet with a tiny-tiny bit of heat.  The beef brisket is not
super tender but enjoyable to gnash combined with a thoroughly grilled
all-beef Super Dodger Dog. Thanks to the delicious sauce, this puppy hits
the spot.
8/10.  
Chef Jason is getting it right. 
  +  +
The game,
 LA over St Louie, 8-4.
+++++++++++++++++++++++++++++++++++++++++++++++++++++++++++++++++
 game 2,  May 14
Replica Stadium Night 
 +   + 
Dodger Ace Scott Kazmir 2-3 (5.54)
vs
 Cardinal Carlos Martinez 4-2 (2.61)
 +  +
Stand 740, Reserve Level.
"Don't Stand So Close to Me" by The Police is playing on our stand ghetto blaster.
"Is anyone listening to this?" Andy asks.  "I'm going to put on my music later."
+ 
Our regulars have returned.  
Jose is lifting the shutters covering the stand windows, Lilly is counting the inventory,
Maribel and Rochelle are marking the water bottles, Coco is readying souvenir cups
Fry Guy is pulling out bags of fries from their boxes, Big Jessie is prepping the Garlic
Fry counter, Eastside Art just left to the warehouse, Norma is filling the relish and
onions at the condiment carts, Jose is now counting the Dodger Dogs and giving the
numbers to our Manager, Rosa, while Azusa Jessie is basically just hanging out.  
The Stand is almost completely setup when a kid in uniform with an LA hat turned
backward walks in looking, clueless.
"1st game, huh?"
 The kid nods, "I got hired yesterday."
"We are still hiring?"
His name is Jessie too. That make 3 employees named "Jessie" in the Stand.
"We'll refer to Big Jessie as, Jesus."
"Straight out of Azusa Jessie as, Jessie."
"We'll call (the kid), Chewy," says the Fry Guy.
 +
"We are having a pot luck today," Maribel tells the newbie.
"Help yourself."
"Yeah, grab a plate."
The potato salad Coco brought is frikking delish!
+ +
The baseball game starts in an hour and everyone wants to take a nap.
"Three more months until Guns n' Roses, Tony!" Jose reminds me 
"F-yeah!"
 +  +
1st inning,
Norma who will be pouring Bud Light out of the Keg and Sodas from the fountain 
this evening is dancing to her own music, ear phone status.
"I have to work off the sugar I ate,"
"What are you listening to?"
"Oldies!"
Nice.
 +
Jose and I have work to do.  
 Grill and Grill and Grill
 +
"Does anyone have requests!" Andy shouts before turning on his blue tooth.
"Do you have any Dio?"
Dio - "Rainbow in the Dark!"
  +  +
2nd Inning,
Grill and Grill and Grill
"What's coming up next Tony- Supers or Regulars?
"Supers."
  Grill and Grill and Grill
+
Black Sabbath -  "Iron Man" 
+ 
Andy shouts, "I like this song!"
Anthrax -  "Caught in a Mosh"
"Have you ever heard of a pirate Metal band?"
"Nah bro."
  Grill and Grill and Grill
+  +
3rd Inning,
AC/DC -  "Let There Be Rock"
 Grill and Grill and Grill
 +  +
4th,
The rush has arrived, everyone wants Fries! 
"Man, there is so much eye candy." Jessie notices.
Coco the Fry Gal and Chewy are churning out the papas fritas y ajo/garlic fries.
"Come on guys! Wake up!" Jose shouts.
"One minute on fries!" Fry Guy assures. 
AC/DC - "Shoot to Thrill"
 Grill and Grill and Grill
 +  +
Botton of 4th,
"Damn they're eating baby, they are eating!"
 +
Gonzo homers!
  +
Top of the 5th!!
"Do you got any Metallica?"
Metallica  "Seek and Destroy"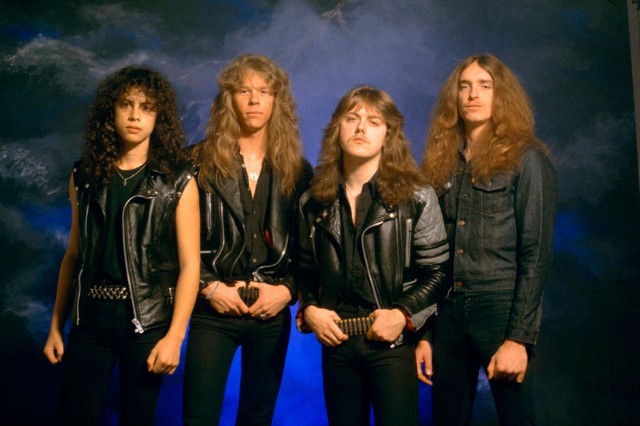 Grill and Grill and Grill
 +  +
6th,
Everyone of us has noticed that Chewy is holding his own, getting out the
Garlic Fries to the hungry Beast but it's taking a toll on him physically and 
mentally.  "She's bossy," Chewy accuses Maribel.
"Meeee, bossy!" Maribel can't stop laughing.  
I look at Chewy, "It's OK bud, I work with her every game."
+
Journey - "Separate Ways"
Clean and Clean and Clean
   +  +
7th,
Poison - "Talk Dirty to Me"
+  +
8th,
 "Damn look at her face, she's fine!" Jessie acknowledges.
Iron Maiden - "Phantom of the Opera"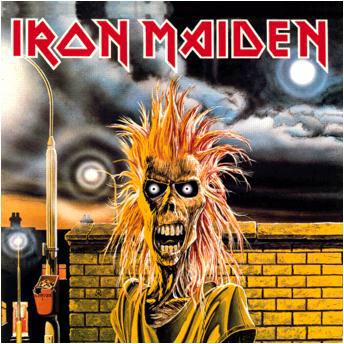 +  +
 Game over.
 Dodgers win another, 5 - 2.
+++++++++++++++++++++++++++++++++++++++++++++++++++++++++
Game 3 vs Cards
May 15th
Kids Batting Gloves Give-Away
LA Dodger Alex Wood 1-3 (4.58)
vs
St. Louie Card Mike Leake 1-3 (5.61)
 +  +  +
At Check-in, 
 "Hola. Como esta?"
 "Hola, come esta? Mucho gusto saludarte!"
+  +  +
+   +
The Kids Take the Field,
Mother, Fathers, Sons, and Daughters
wave to the Jumbo Tron cameras,
this is your baseball field,
the Dodgers are nothing with out all of you!
The Children, jump, throw up their arms, hold up their hats!
Look up  and all around you,
our future champions, make us proud. 
You are a song of baseball.
The Little League Teams of Los Angeles.
Rays
Phillies
Dodgers
Mets
Orioles 
Cardinals
Athletics 
Nationals 
Angels
Cubbies
Los Intimidatos
I see your grandmother and  grandfather
Your foster mom and dad
Your big sister and brother
Your tios and tias 
Who take you to your practices
Who cheer for you when you take the field
Who love all of you so much. 
You are our future, Los Angeles!
Take a picture! 
 +  +
We all know that were are in for a Hurricane of families.
Here-we-go .  .  .  .
 Grill and Grill and Grill
+
"Damn, Le acabo el sal in one day," Jose notices we are are amazingly of salt.
+
Fry and Fry and Fry
+
"Coco, all of the fries are gone!" 
"Why are you yelling at me!"
 +
Pour, Pour, and Pour
+
"They must really want those (batting) gloves."
 +
"Look at those line!"
"We got lines!"
 +
"Coco you jinxed us!"
"Coco!"
"What did I do?"
+ = + = +
The Game,
was a blur  .  .  . 500 Dodger Dogs later.
Cards take this one, 5- 2. 
 +
Walk home  .  .  .