Has any one heard of Ry Cooder? 
He is the guy who exposed the fabulous Cuban music of the Buena Vista Social Club some 10 or
more years back.  He also produced the multi-performer music album, "Chavez Ravine" which is
about the culture and time period of a Los Angeles Community that existed before the Dodger
 Stadium was built on top of it.  He said, "Chavez Ravine (today) is filled up with dirt."
 He also composed soundtracks for more than twenty films.
Well, Mr. Cooder has a new endeavor in prose with the book "Los Angeles Stories." 
 I was able to catch his book signing and discussion at the Vroman's Books in
Pasadena.  I bought and read the book amazingly.  I only read comics btw. 
Here is a glimps:
"What's that you say?
Nothing happens in Los Angeles?
Ask your downtown friends and neighbors , working folks
you pass on the street - the cross dressing piano player,
the Filopino labor agitator, the Mexican bolero singer, or the
steel string guitar-playing, dental technican- buy them a cup
of coffee and they'll tell you their stories.  Sit down, take a 
load off, try some pork fried rice.
Dig it and pick up on it, it happened like this." 
I highly recommend it.
Check it out.
Cooder discusses his new book with Los Angeles Times columnist Lynell George 
Aside from his book, Cooder also spoke about writer Dominic Stanzbury, artist Vincent Valdez,
musician Lalo Guererro, the inspiration of his book a 1931 City Directory, Don Normak's photo
historical book "Chavez Ravine A Los Angeles Story, his love for "golden era" Mexican films,
and his own Lowrider.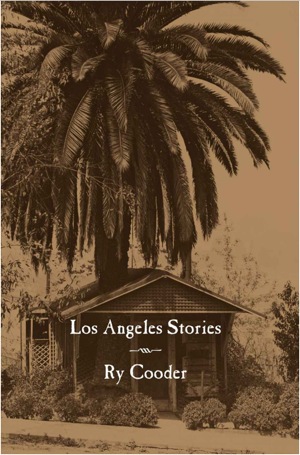 Also check out Chávez Ravine: A Los Angeles Story circa 1949, by photographer Don Normark
Great stuff.